There has been a lot of great tutorials, recipes and learning activities on pinterest in the past couple of weeks. Here are just a few of my favorites that I can't wait to try.
Check out this tutorial from
Hazel and company
on how you and your little ones can make a hear top.
http://www.mrshappyhomemaker.com/2013/01/15-minute-mini-cinnamon-rolls/
I don't buy Rotissorie Chicken, but I might have to, so I can make these greenhouses with my girls.
http://readbetweenthelimes.blogspot.com/2012/03/repurposing-containers-for-seed.html
I just ordered this book and toy product for our girls. It is designed to encourage girls to take an interest in engineering. Goldieblox.com
Yum. I know a little girl that would love these
Cinnamon Roll Pancakes
from recipe girl.
20 Science projects for toddlers from
babble dabble doo
I can't wait to try some of these out with our girls.
I had an ant experiment on my to do list this summer, but it used regular sugar water. I can't wait to try this on a warm day. Photo from
Top-tapiture-photos
ABC scavenger hunt from
Play Dr. Mom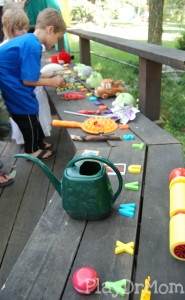 This looks like a yummy bean dip from
Life as a lofthouse
Our older princess is working on learning to spell words. I think that she will love these word searches from
Living Life intentionally
.
If you want to follow me on Pinterest, click on this button: